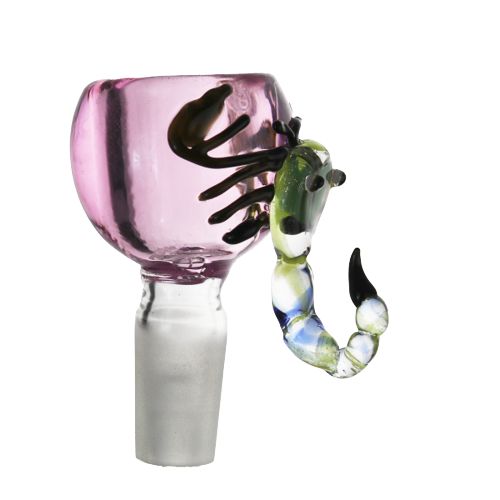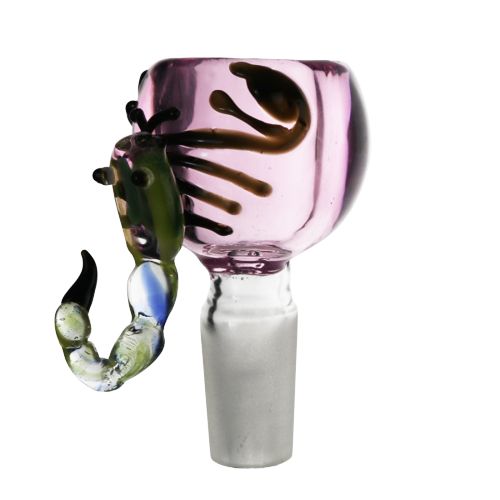 Descriptions
Elevate your smoking experience with the Colored Glass Bowl with a Scorpion Handle, a unique and artistic smoking accessory designed for style and function.
The standout feature is the scorpion-shaped handle, offering both an eye-catching design and a comfortable grip for easy handling during your smoking sessions.
The colorful glass design adds vibrancy and character to your setup, making it a conversation starter and statement piece among your smoking friends.
Crafted with precision from high-quality borosilicate glass, this bowl is engineered for durability and heat resistance, ensuring it can withstand regular use and high temperatures.
With a 14mm joint size, it effortlessly fits into most glass water pipes and rigs, making it a versatile addition to your smoking gear.
Optimized airflow and filtration provide consistently smooth and flavorful hits, allowing you to savor the full essence of your chosen smoking materials without harshness or interference.
Cleaning the bowl is hassle-free due to its smooth surface, minimizing maintenance time and allowing you to focus on enjoying your smoke.
Whether you're a seasoned smoker or new to the scene, this high-quality glass bowl is a unique and artistic solution for your smoking needs, adding character and style to your collection.