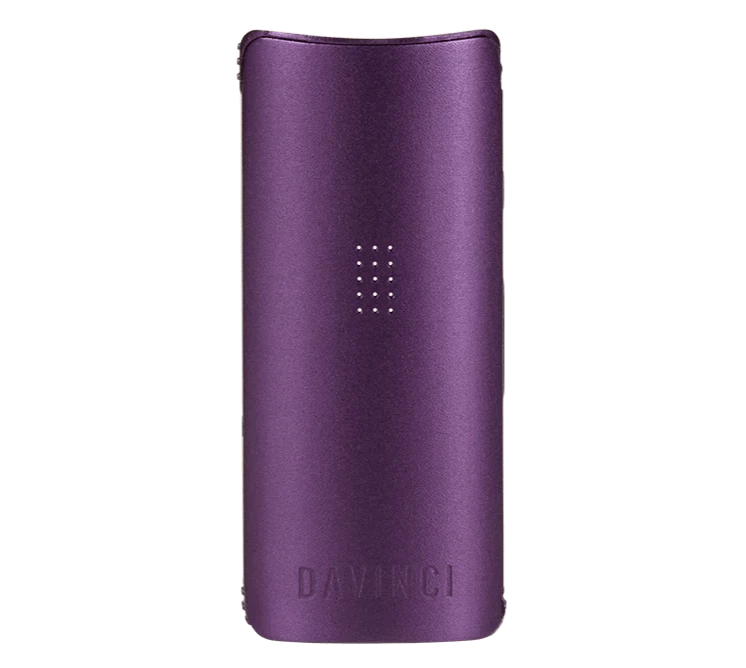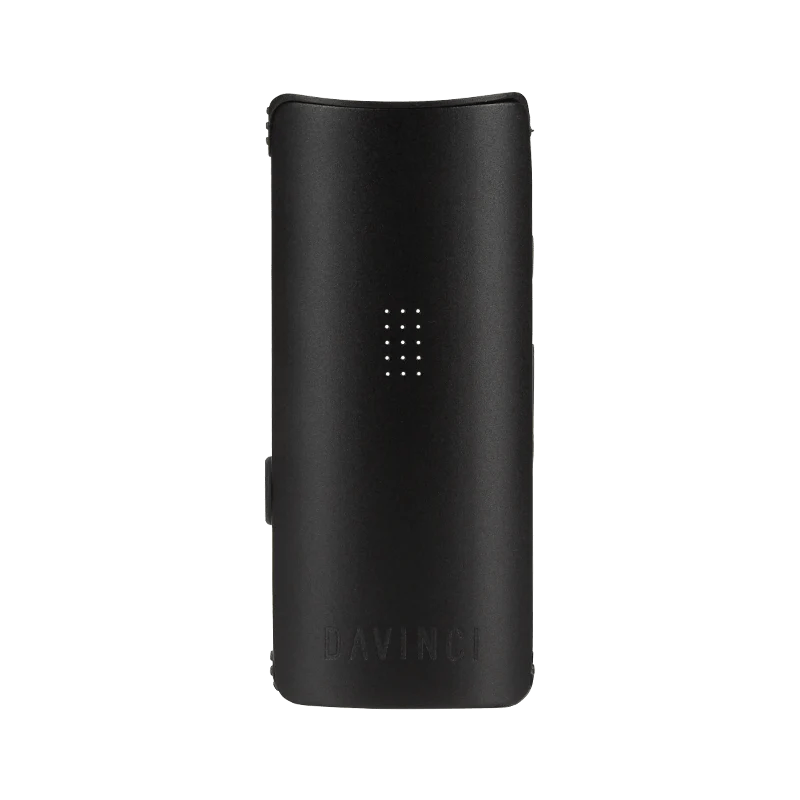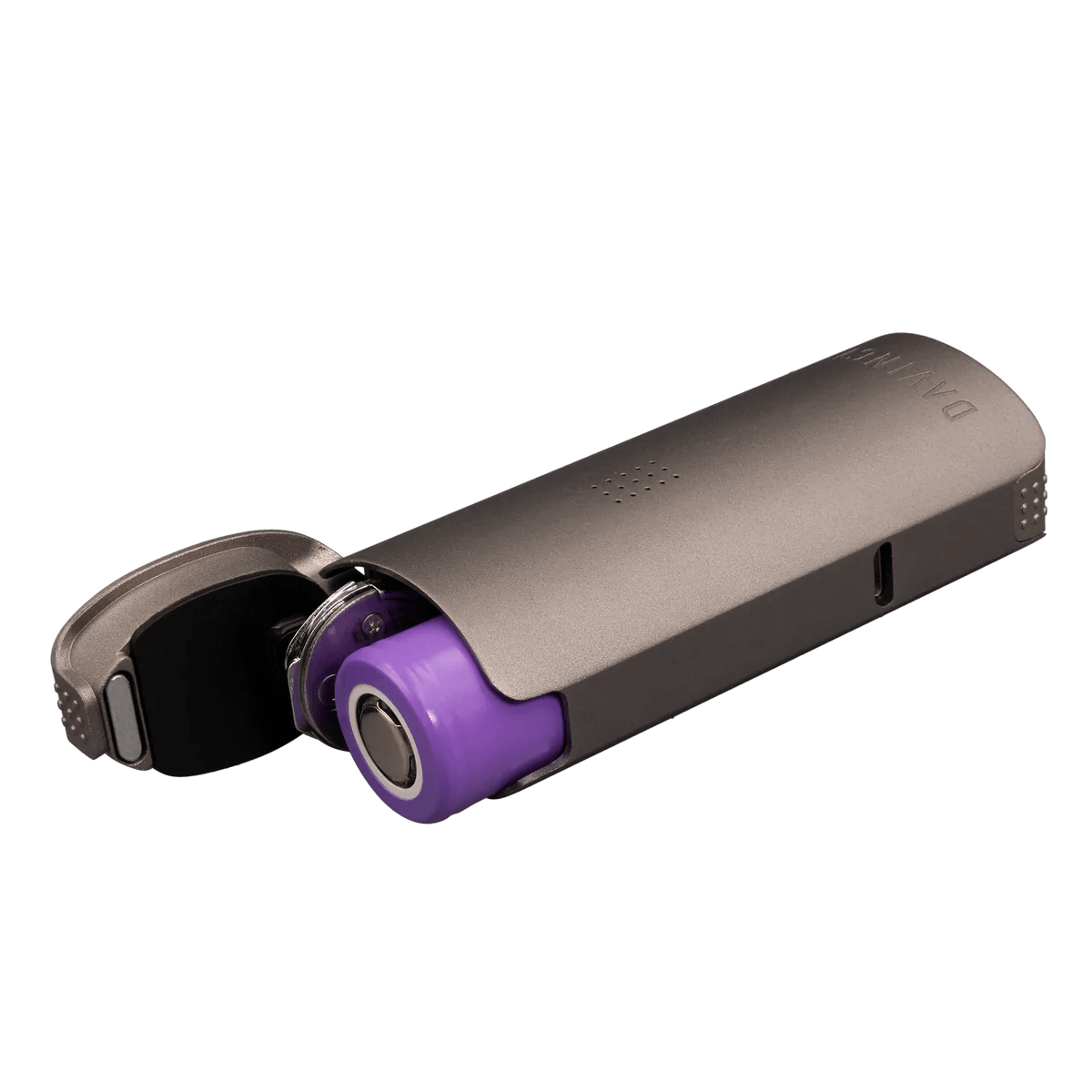 Descriptions
DaVinci MIQRO Vaporizer
Portable, loose leaf perfection. 
Meet MIQRO, the latest addition to the DaVinci line up and younger sibling of the best-selling IQ device. One of the world's smallest loose leaf vaporizers, the MIQRO is ultra-portable without compromising on power and performance. Weighing a featherlight 100g, the MIQRO slips easily into the palm of your hand or pocket. It's super discreet and great for on the go use, with a tiny but powerful 18350 battery to keep you vaping for up to 40 minutes between charges. Crank up the heat with Boost Mode or use innovative Smart Paths to extract the best out of your botanicals. Whatever your preference, the ceramic chamber and all ceramic zirconia vapor path promise a full flavour experience.  
100% ceramic zirconia airpath and chamber 

Full digital temperature control

Precision modes for specific temperature heating

On-demand Boost Mode

Preprogramed Smart Path cycles

Adjustable oven size 

Superior flavour and vapour production

Replaceable 18350 battery

Micro-USB charging
Ultra-pocketable design
At just under 8cm tall and 3.5cm wide, the MIQRO is one of the smallest electric vaporizers on the market. The sleek yet simple design resembles a lighter which wins the MIQRO big points for discretion. If you love the IQ but find the size a little bulky, the MIQRO is essentially a smaller version. 
Adjustable oven size 
Like its predecessor, the DaVinci MIQRO Vaporizer features the brand's signature 'Pearl' that reduces oven capacity by up to 50%. The Pearl moonlights as an adjustable spacer that makes the MIQRO just as efficient with smaller loads. This feature makes the device a great companion for micro dosing, or for short solo sessions. 
Clean, tasty vapour
Drawing on technology used in the DaVinci IQ, the MIQRO features a ceramic oven and all zirconium ceramic vapor path. This allows the unique flavour profiles of your dry herb to shine through and ensures that by the time vapour reaches the mouthpiece it's deliciously cool. 
Fast heat up time
It takes just 39 seconds for the MIQRO to hit its midrange temperature of 188°C, making it a rewarding device for on-demand vapers. 
Full digital temperature controls
Full digital temperature control makes it easy to bake your botanicals to perfection in the DaVinci MIQRO Vaporizer. Head straight to the maximum temperature of 220⁰ C or dial in your sweet spot with precision mode. The company is passionate about customisation and the full digital temperature control empowers users with total control.  
Bake to perfection with Smart Paths 
The MIQRO Vaporizer also features four preprogramed Smart Paths that slowly increase temperature over a 10-minute session. This maximises potency and ensures every ounce of goodness is extracted from your flower. 
Swap out the battery
The DaVinci MIQRO is powered by a single 18350 battery that offers up to 40 minutes of vaping time. Simply recharge when depleted or for extra juice, add a spare to your kit. 
Low maintenance 
The ceramic zirconia vapor path and chamber not only provide flavourful cloud, but also ensure the unit is easy to clean and maintain. Magnetic doors make the chamber easy to load, snapping shut when full and hanging open when it's time to clean out the oven. 
Customisable mouthpiece
As well as the classic flat mouthpiece, the DaVinci MIQRO comes with a raised mouthpiece that can be paired with a 10mm glass pipe. For vapers that love the look and feel of glass, this is a great feature.  
DaVinci MIQRO Vaporizer Technical Specs:
Manufacturer: DaVinci (USA)

Device Dimensions: 7.9cm Height | 3.4cm Width | 2.3cm Diameter

Materials: Ceramic Zirconia, Anodized Aluminium

Heating Element: Ceramic Zirconia

Heating Time: < 50 seconds

Temperature Range:  170°C - 230°C

Temperature Control: Digital

Battery: Rechargable / Replaceable 18350 Battery

Charger: Micro USB

Passthrough: No

Automatic Shut off: 10 minutes

Warranty:  5 Years
About DaVinci
Innovation, purity and control are at the heart of the DaVinci philosophy. The company take users to flavour nirvana with materials like ceramic zirconia and anodised aluminium selected to enhance taste and aroma. DaVinci has also made waves with its Smart Path technology, borne from a deep understanding of the unique chemical compounds of dry herb and how to extract them. The technology is designed to help users unlock the ideal vaporization temperatures for their strain and enjoy an elevated dry herb experience. 
What's in the Box:
The DaVinci MIQRO comes with everything you need to get started with your new vaporizer.
1 x DaVinci MIQRO Vaporizer

USB Charging Cable

Accessory Kit

Extended Mouthpiece