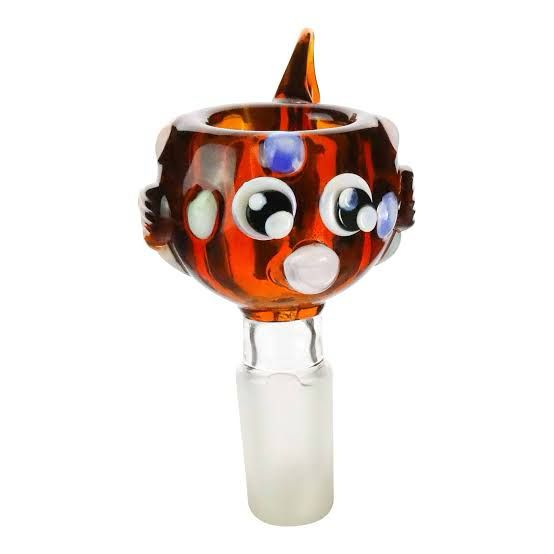 Descriptions
Introducing our Fish Design Colored Glass Bowl, a unique and artistic smoking accessory that adds character and style to your smoking sessions. Crafted with precision, this glass bowl is designed to enhance your experience with a touch of whimsy and functionality.
Key Features:
Whimsical Fish Design: The most captivating feature of this glass bowl is its whimsical fish design. This artistic element not only adds a playful touch to your smoking setup but also makes it a conversation piece among friends and fellow enthusiasts.

Versatile Compatibility: With a 14mm joint size, this bowl fits seamlessly into most glass water pipes and rigs, making it a versatile addition to your smoking gear.

Smooth and Flavorful Hits: The design of the bowl optimizes airflow and filtration, resulting in consistently smooth and flavorful smoking experiences. Enjoy the full essence of your chosen smoking materials without any harshness or interference.

Effortless Maintenance: Cleaning the Fish Design Colored Glass Bowl is hassle-free due to its smooth surface, minimizing maintenance time and allowing you to focus on enjoying your smoke.
Whether you're a seasoned smoker or just beginning your journey, the Fish Design Colored Glass Bowl offers a unique and artistic solution for your smoking needs. Its whimsical design, vibrant coloration, and premium craftsmanship make it a standout choice. Elevate your smoking experience and add a touch of character to your collection today.
Please note that the Color may vary depending on stock availability.