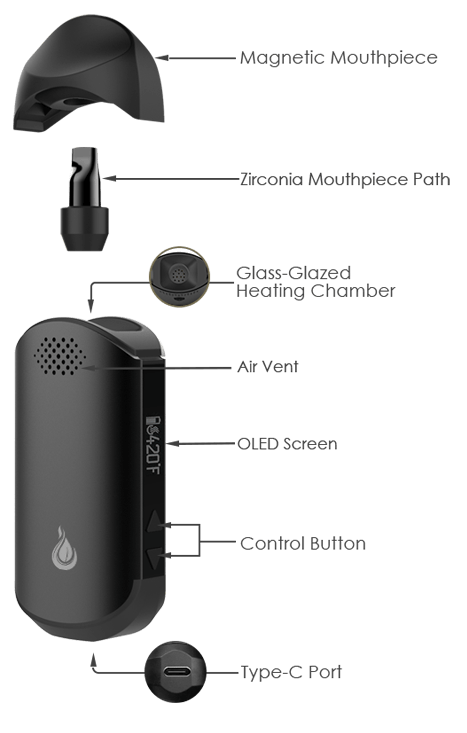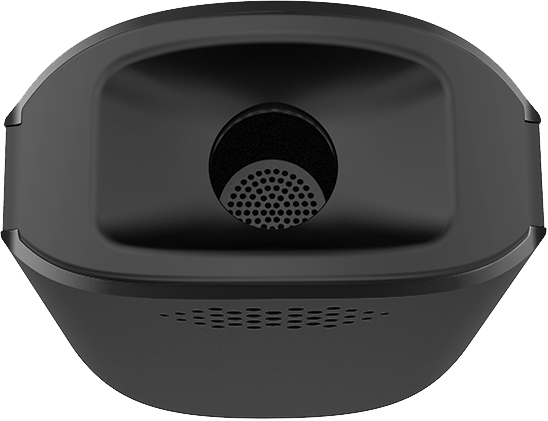 Descriptions
The CAP PRO is a high-performance vaporizer that boasts advanced technology and sleek design. Made from durable and lightweight POK and aluminum material, the device measures only 4.5 inches in height, making it easy to hold and use on-the-go. With its powerful 2000mAh battery, the CAP PRO heats up quickly, reaching temperatures between 40℃ and 230℃ in just 30 seconds.
The device features an OLED screen, which allows for precise temperature control and haptic feedback to indicate when the desired temperature has been reached. The magnetic mouthpiece is easy to remove for loading herbs and cleaning, and can also be disassembled for deeper cleaning. The zirconia isolated air-path cools down the vapor before inhalation, ensuring a clean and flavorful experience
Key features
Full Temperature Control
USB charging
Discreet, Portable Size
Easy to Use
Powerful 2000mAh Internal Battery
Zirconia Isolated Mouthpiece Airpath
Removable, Easy to Clean Magnetic Mouthpiece and Airpath
Glazed Ceramic Chamber
0.3g Chamber Size
Haptic Feedback (Vibration Notifications)
OLED Screen
Matted Finish Aluminum Body
30 Second Heat up
8-10 Sessions Per Charge
1 Hour Charge Time
5 Minute Safety Shutoff Timer
Wide Temperature Range
What's in the box?
Flowermate Cap Pro Vaporizer
Cleaning brush
USB charging cable
Packing tool
SS chamber screen
SS mouthpiece screens