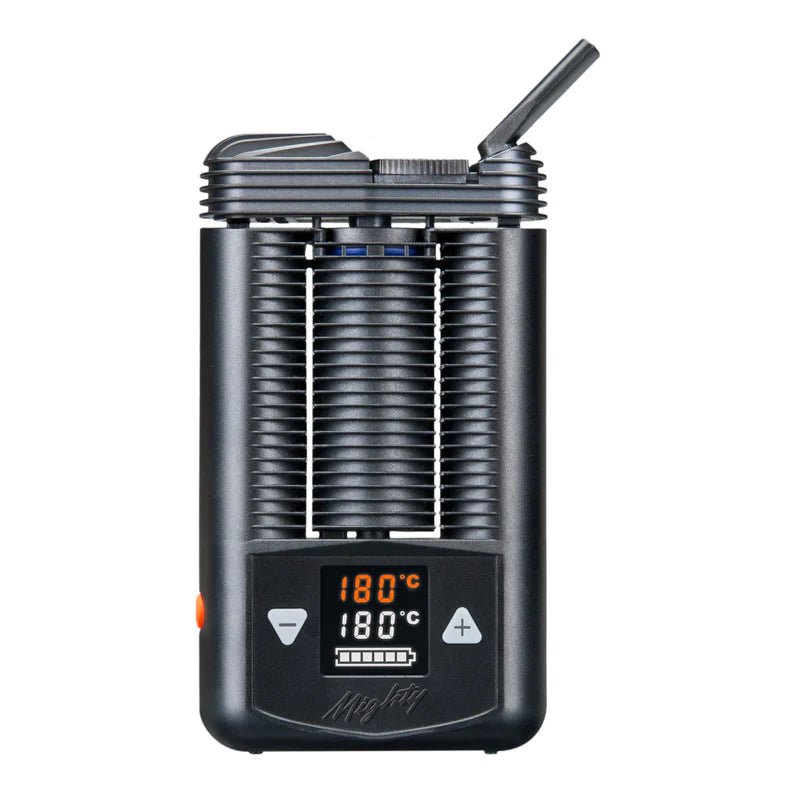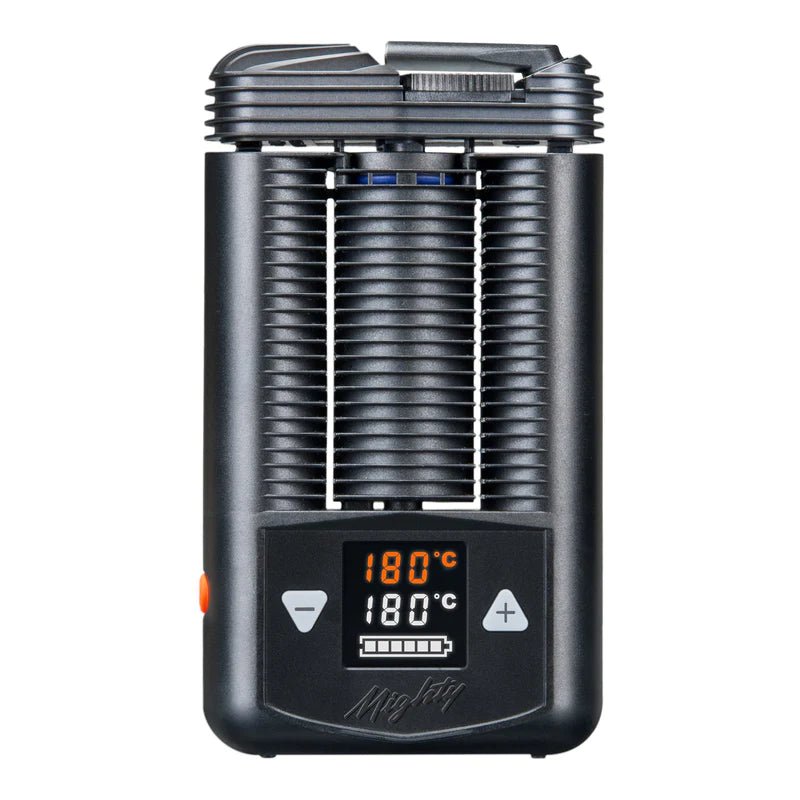 Descriptions
The Mighty Vaporizer by Storz & Bickel is a top-of-the-line portable vaporizer renowned for its impressive performance and exceptional build quality. Designed and manufactured in Germany, this device has gained a loyal following among vaping enthusiasts worldwide.
With a robust and durable construction, the Mighty Vaporizer is built to withstand the rigors of daily use, ensuring long-lasting reliability. Its ergonomic design fits comfortably in your hand, making it easy to handle and use on the go. The vaporizer features precise temperature control, allowing you to adjust the heat settings to your preferred level for a personalized vaping experience.
One of the standout features of the Mighty Vaporizer is its outstanding vapor production. The combination of conduction and convection heating ensures even heating of your dry herbs or concentrates, delivering dense and flavorful vapor clouds with every draw. Additionally, its large herb chamber allows for extended sessions without the need for constant refilling.
The Mighty Vaporizer also boasts excellent battery life, making it perfect for extended use when you're away from a power source. The pass-through charging feature allows you to continue vaping even while the device is plugged in and charging.
Overall, the Mighty Vaporizer by Storz & Bickel is a top-tier choice for those seeking a premium portable vaporizer. With its superior performance, sturdy build, and user-friendly design, it's an investment that promises a remarkable vaping experience for both newcomers and seasoned vapers alike.