Plenty Vaporizer by Storz & Bickel
Regular price
Sale price
$429.00 NZD
Unit price
per
Sale
Sold out
The PLENTY Vaporizer from Storz & Bickel is a powerful, robust and economically priced device that promises big clouds and rich flavors. Its hybrid convection/conduction technology ensures efficient vapor yield without compromising on taste or the potentially therapeutic properties of botanicals. The device features a stainless steel cooling coil that extracts ambient heat and delivers smooth, dense vapor. It comes with an extra wide filling chamber for group sessions and a silent operation ideal for socializing. With medical-grade hardware, seven temperature settings, and a bold, stylish design, the PLENTY Vaporizer is a standout product for connoisseur-level vapers.
Share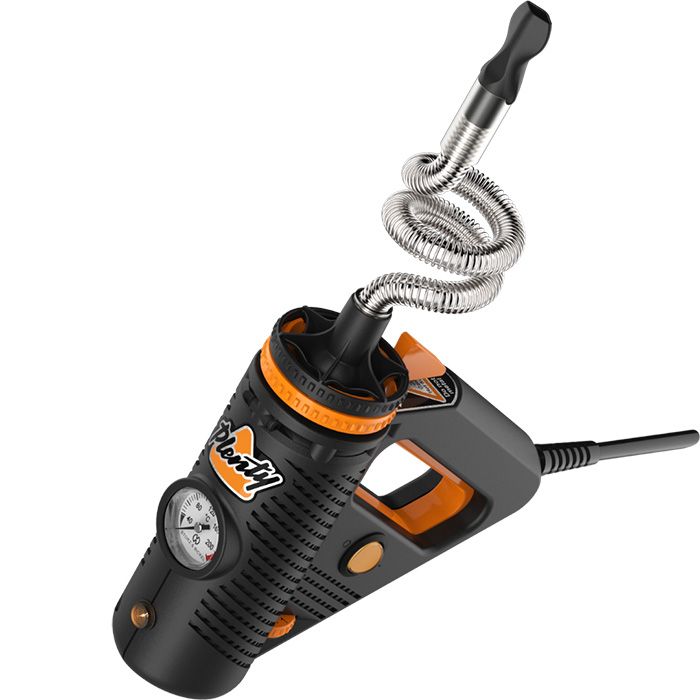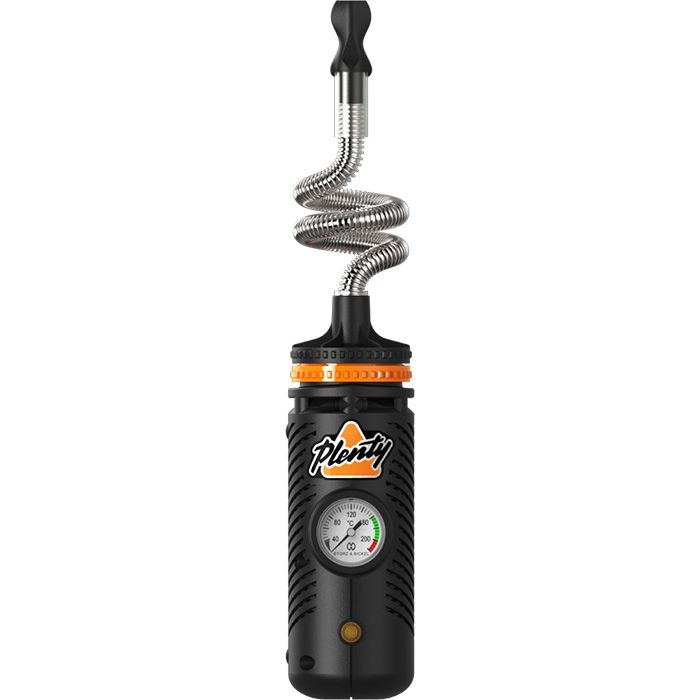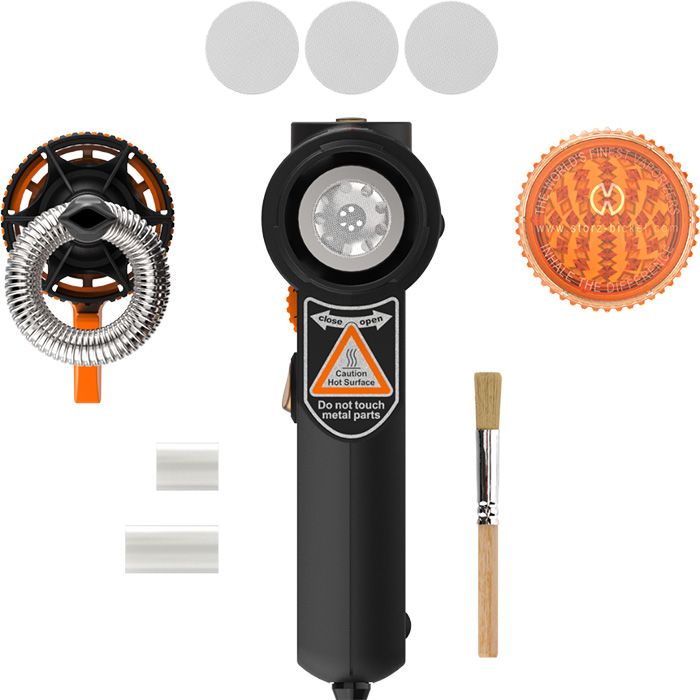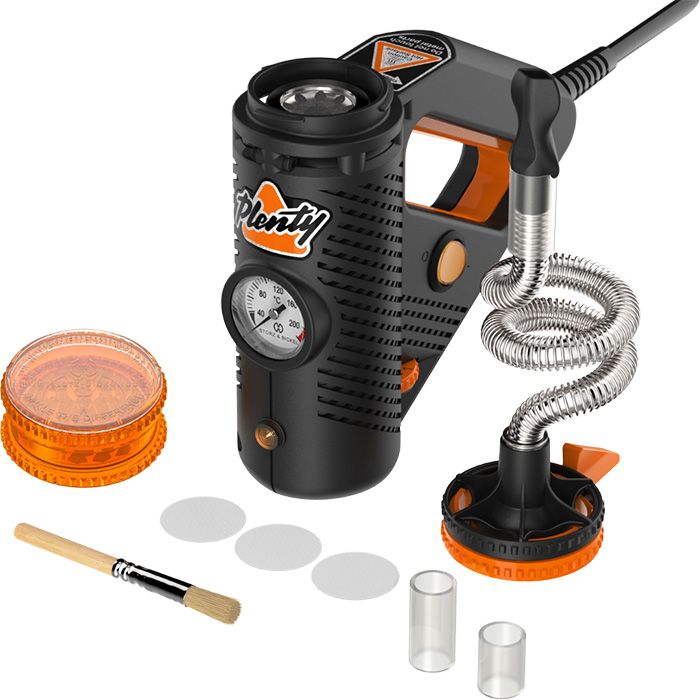 Descriptions
Introducing the PLENTY Vaporizer from Greenhut
Experience Serious Clouds with Hybrid Convection/Conduction Heating
The PLENTY Vaporizer from Storz & Bickel is a powerful and economically priced device that uses hybrid convection/conduction technology to maximize vapor yield without compromising on flavor or the potentially therapeutic properties of your botanicals. The device is handheld for convenience and intimacy and plugs into a standard wall socket.
Powerful and Efficient Heating with Double Helix Heat Exchanger
The base of the device features a double helix heat exchanger that pumps hot air into the chamber to gently heat your botanicals. As the device heats up, the metal ring and screens act as conduction heaters for an extra boost of power. The result is smooth, ultra-dense vapor that will satisfy even the most demanding of cloud chasers.
Extra Wide Filling Chamber for Group or Solo Sessions
The heating chamber of the PLENTY Vaporizer is huge, making it a go-to device for group sessions. It's also a great bedside companion, with a quick squeeze of the handle bringing the device up to temperature and delivering a pre-slumber hit. If you're using the PLENTY Vaporizer for solo sessions, consider investing in a replacement filling chamber with a reducer that decreases the capacity of the oven and optimizes performance with smaller loads.
Stainless Steel Cooling Coil for Smooth, Deliciously Cool Clouds
The PLENTY Vaporizer comes equipped with a stainless steel cooling coil designed to extract ambient heat. By the time vapor reaches the mouthpiece, it's been efficiently cooled, minimizing irritation to the throat and treating users to smooth, deliciously cool clouds. Extracting heat also helps to bring out complex flavors, making the PLENTY Vaporizer a great choice for connoisseur-level vapers.
Bold Styling and Whisper-Quiet Operation
The PLENTY Vaporizer sticks to the Storz & Bickel script with bold styling that wouldn't look out of place in a science lab. Notable features include the exposed metal cooling coil and chunky plastic body with bright orange accents. This is definitely a statement piece and a worthy addition to any coffee table or vaping station. The device operates silently, making it ideal for use while socializing with friends, watching movies, or vaping on the back deck without disturbing the neighbors.
Advanced Temperature Controls and Medical-Grade Hardware
The PLENTY Vaporizer offers seven temperature settings that make it easy to hit the sweet spot of any strain. Keep things low and mellow at 130°C or turn up the heat and push your dry herb to the limit with a maximum temperature of 202°C. Set the heat on an analog temperature gauge on the side of the device, with the red light switching off when the target temperature is reached. The entire device is constructed with medical-grade, food-certified materials that are toxin-free and highly heat-resistant, giving you peace of mind while you enjoy your vapor.
What's in the Box?
1 x PLENTY Vaporizer - 240V AU Edition 1 x Vaporization unit 3 x Normal screens 1 x Tubing section (short) 1 x Tubing section (long) 1 x Cleaning brush
Experience the PLENTY Vaporizer from Storz & Bickel
Storz & Bickel is an industry leader in dried flower vaping, and the PLENTY Vaporize