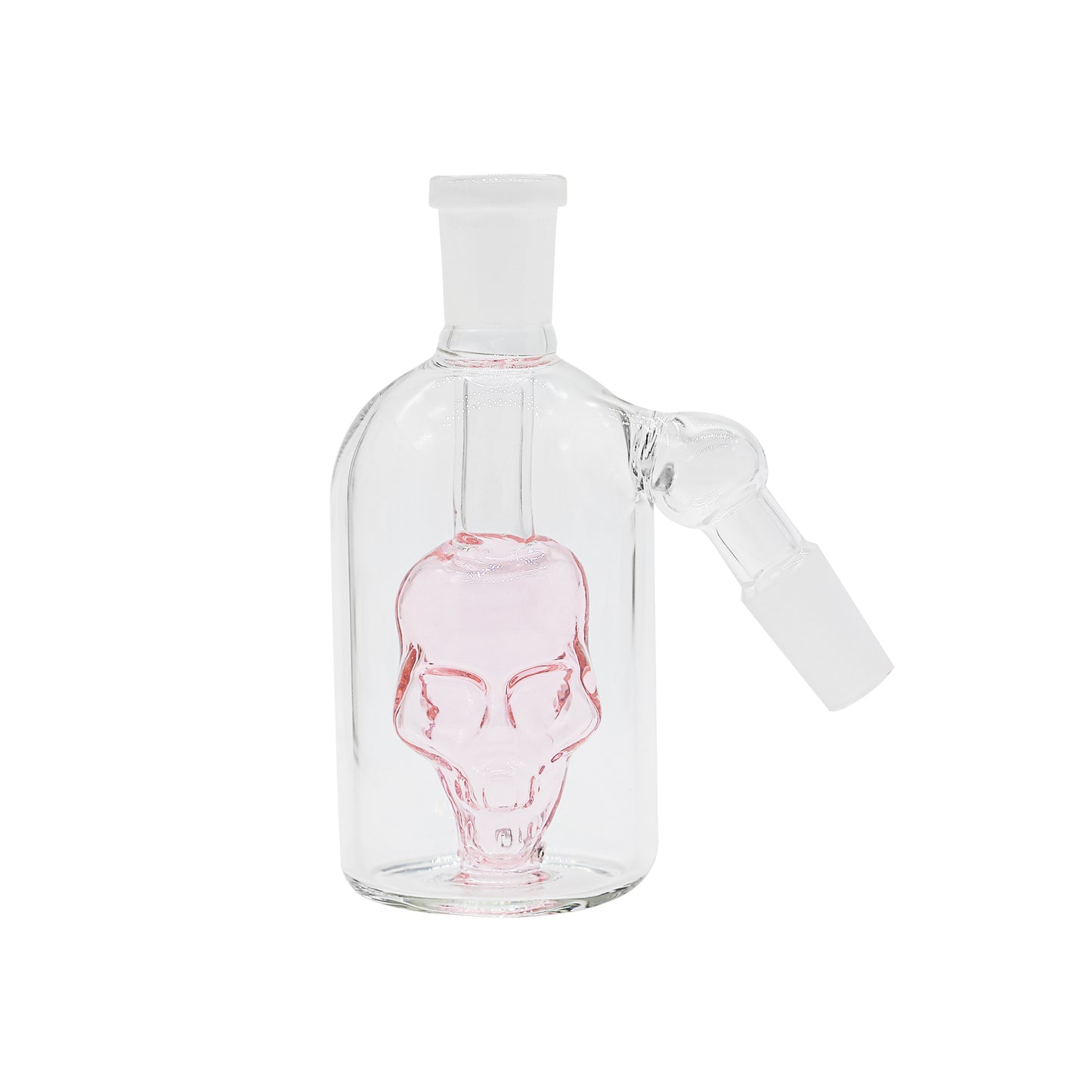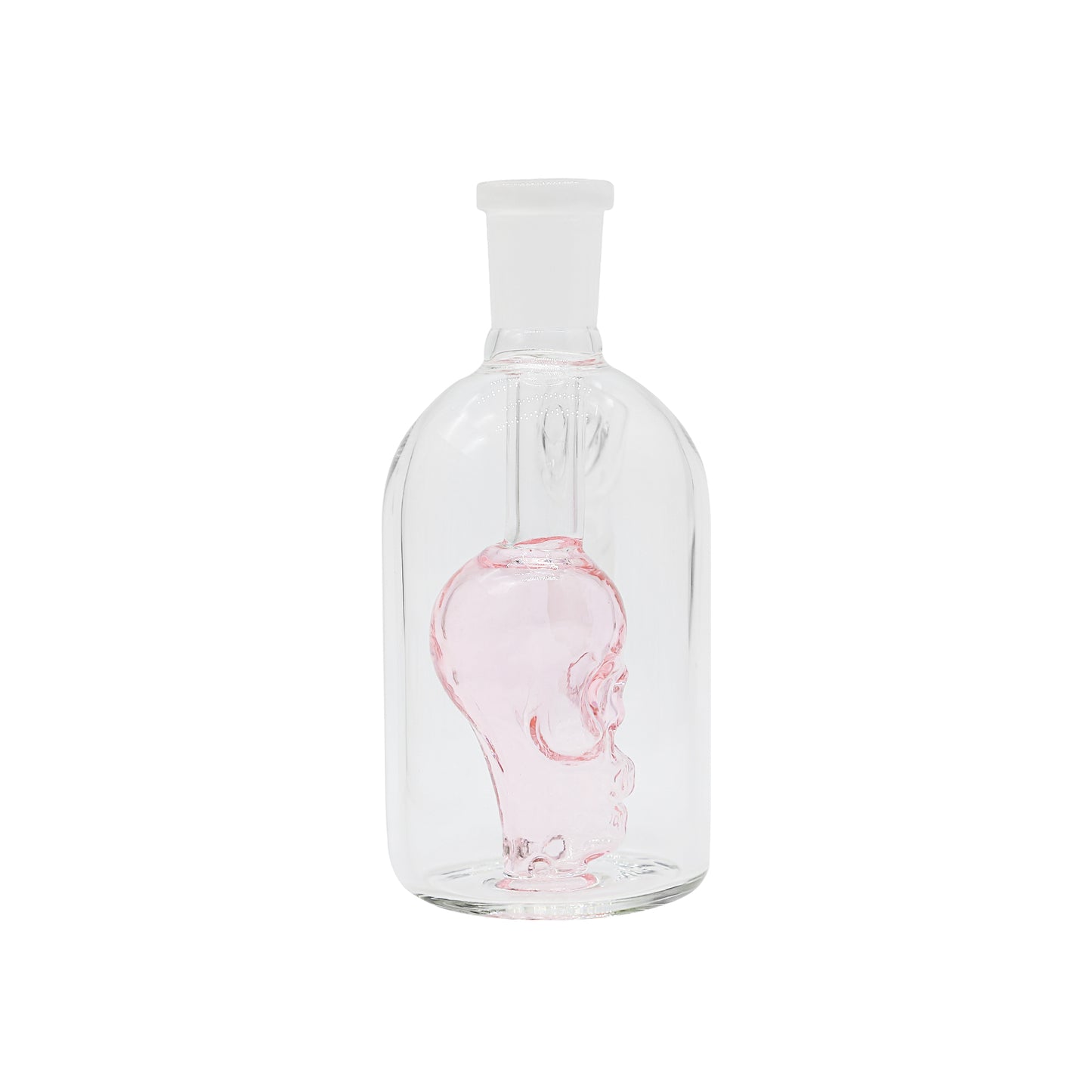 Descriptions
Introducing our Glass Skull Shape Ash Catcher, a unique and stylish smoking accessory designed to enhance your smoking sessions with both functionality and character. Crafted with precision, this ash catcher offers advanced filtration and a distinctive aesthetic to elevate your smoking experience.
Key Features:
Distinctive Skull Design: The standout feature of this ash catcher is its captivating skull shape. This artistic element not only adds a touch of personality to your smoking setup but also serves as a conversation starter among friends and fellow enthusiasts.

Advanced Filtration: Crafted from high-quality borosilicate glass, this ash catcher features advanced filtration mechanisms that effectively cool and smooth your hits. It minimizes harshness and enhances the overall flavor of your smoking materials, ensuring a superior smoking experience.

Premium Glass Construction: Built for durability and heat resistance, this ash catcher is engineered to withstand the demands of regular use and exposure to high temperatures. It's a reliable and long-lasting addition to your smoking gear.

Versatile Compatibility: With a 14mm joint size, this ash catcher seamlessly integrates into most glass water pipes and rigs, making it a versatile and functional part of your setup.

Effortless Maintenance: Cleaning the Glass Skull Shape Ash Catcher is hassle-free due to its user-friendly design, allowing you to focus on enjoying your smoke rather than spending time on maintenance.
Whether you're a seasoned smoker or new to the world of ash catchers, this accessory is a must-have for those who seek both style and functionality. The captivating skull design and advanced filtration make your smoking sessions cleaner, cooler, and more enjoyable. Elevate your sessions and add this exceptional ash catcher to your collection today.
Note: Color of the Skull may vary subject to stock availability.